You know that when it comes to sump pumps, you need to take care of them as soon as possible. Dayton Plumbing Services is one of the most reputed companies in this field, and we're the experts when it comes to sump pump repairs in Dayton, Ohio.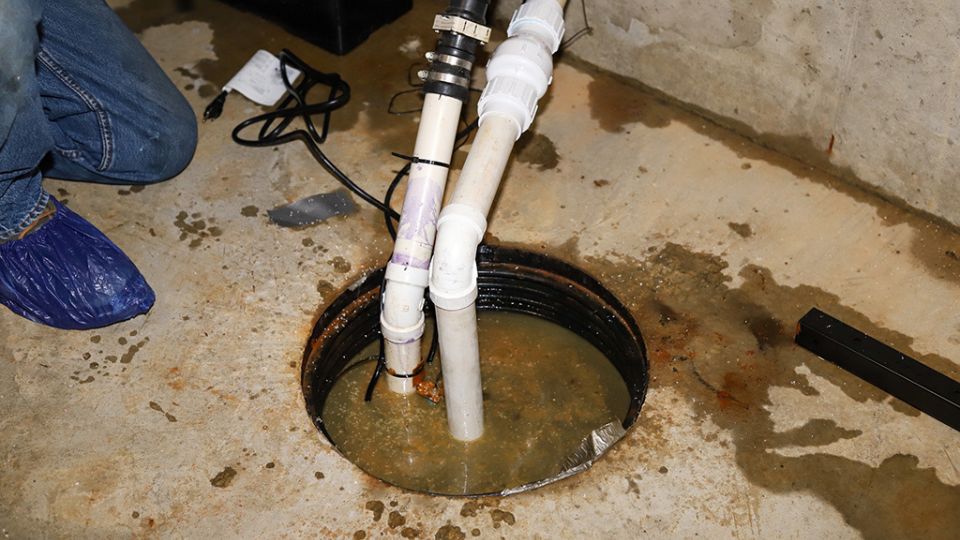 Your sump pump in your Dayton area home plays an important role when it comes to water removal and keeping areas of your home dry that need to stay dry. When you find yourself in need of a sump pump, or in need of repairs, the right professional touch goes a long way to having a system in place that you can rely on for the long term, and the experienced services that you will find at Dayton Plumbing Services will bring you just that level of reliability.
​Installation
​If your home lies below the water table, then you may be in need of a sump pump installation in Dayton, Ohio. As groundwater accumulates around your home, your sump pump works to keep it away from the underside of your home to protect the building materials and provide you with the right dry land. If you're unsure as to whether you need a sump pump in place, or know you do and are looking for the right local plumbing professionals to bring you the installation you need.
Dayton Sump Pump Repair
When facing issues with your home sump pump, then it's important to your home to get the right repairs quickly. For every hour that your sump pump isn't working, the accumulated water under your home grows, and when this happens in the middle of a rainy spell, or in the spring thaw, then this issue can grow out of hand quickly. Whether your sump pump was overloaded and called it quits, or you have faced damages to it, you can rely on the experienced professionals at Dayton Plumbing Services to bring you the quick and effective solution you need.
Replacement
Your sump pump, like most other machinations, has an effective shelf life, and when you buy a home that has had one installed at a point in time you're not sure of, it can be confusing when your pump is continually shutting down on you. This can mean that the time of the unit's efficacy has simply come to an end and it's time to start thinking about replacement options. At Dayton Plumbing Services we bring you the quick and easy replacement service you need to have a new and fully functional long-term solution put into place.
Dry And Clear Flooring
With the right sump pump working in your home, and the right repairs and replacements brought to you by the best sump pump repair Dayton Ohio has to offer, you can rest easy knowing that your home is protected from groundwater. We bring you the services you need no matter your particular sump pump issue with an experienced offering that we have had the pride of bringing to homes across the Dayton area. If you're looking for the right professionals to bring you quick, accessible, and affordable solutions for your Dayton sump pump system or drain cleaning, then pick up the phone and call us today!
Dayton Plumbing Service Areas
Dayton Plumbing Services provide a complete range of services across the entire Dayton, Ohio region, including the suburbs below. If you are outside the Dayton area we recommend contacting Best Plumbers Club to find a local plumber near you.
Kettering
Beavercreek
Huber Heights
Fairborn
Xenia
Troy
Riverside
Trotwood
Centerville
Piqua
Miamisburg
Springboro
Vandalia
Englewood
Clayton
West Carrollton
Tipp City
Contact A Top Rated Plumber Dayton Ohio For More Info
When you need professional plumbing services, it shouldn't be a hassle to get on the phone with the right people, this is why we bring you a clear and accessible method of contact that is always available to you. No matter the Dayton plumber services you're calling in for you can rely on our friendly and knowledgeable professionals to be there to provide you with the information you need regarding services, or to direct the right experts to your home in the event of regular and emergency repairs. When you choose to call our Dayton OH plumbers offices and speak with a local Dayton Ohio plumbing consultant you can rely on us to treat that call with value and respect.
info@daytonplumbingservices.com