Sewage Pump Installation & Repairs
You know that when it comes to sewagep pumps, you need to take care of them as soon as possible. Dayton Plumbing Services is one of the most reputed companies in this field, and we're the experts when it comes to sewage pump repairs in Dayton, Ohio.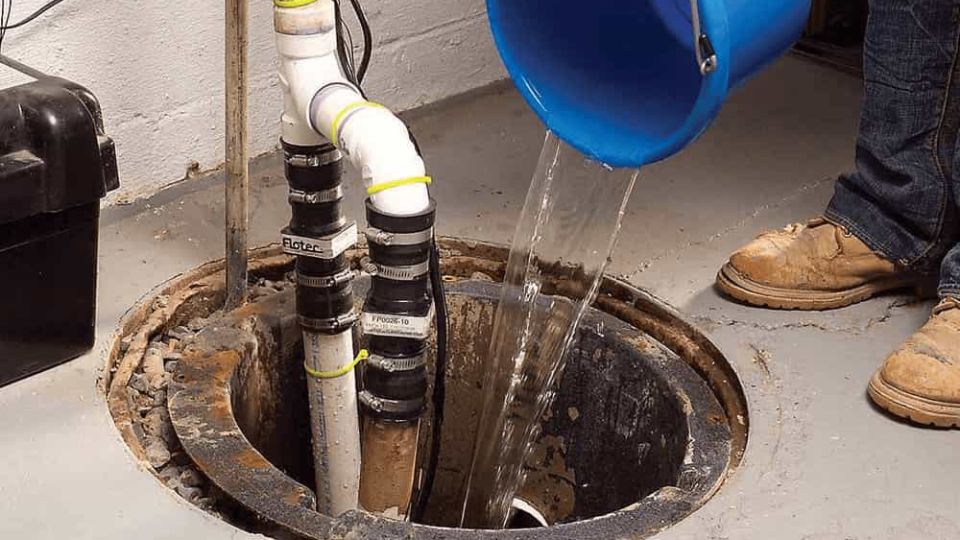 Not every home in the Dayton area has a sewer pump, and yet those that do know the importance of these systems. Used to ensure that waste water heads where it needs to, it's only when these items malfunction that their necessity really comes to life. If your home requires a sewer pump, or requires repairs to one, you can depend on the experienced professionals at Dayton Plumbing Services to bring you the services you need to have a fully functioning unit in your home.
Sewage Pump Installation Experts
If your home lies below the main septic grade, then you may require a sewer pump in your home. These devices are normally installed on homes that have a basement bathroom or laundry room, as most plumbing systems rely on gravity to work, and sewer lines below the gravity line cannot use that particular natural function. Pumps are used in those cases to force wastewater into the septic lines and be carried away from your home. If you require a sewer pump installed in your home, you can depend on the local plumbing professionals at Dayton Plumbing Services to bring you expert delivery.
Dayton Sewage Pump Installation & Repairs
Just because your pump stops working one day, doesn't necessarily mean that it's broken, and if you don't have the confidence to get into the machine yourself you can rest easy knowing that the affordable solution lies with Dayton Plumbing Services. We bring you the inspection service you need to track down the issue with your sewer pump and bring you the means of repair. We have been working with sewer pumps in the Dayton area for many years, and know where to look when it comes to issues of an unreactive pump.
Switch Replacement
One of the more common issues when it comes to a broken sewer pump is the operation switch, and fortunately, if you find yourself facing this particular issue, the fix is quick and affordable, especially with the assistance of the professionals at Dayton Plumbing Services. We bring you the specialized treatment you need when it comes to any issue with your home sewer pump system, from investigative services to tracking down the issue and bringing you the repairs you need. For a quick and easy fix for your sewer pump, the pros at Dayton Plumbing Services are on call for you.
Pump Replacement
​In worst-case scenarios when it comes to your Dayton home sewer pump system you may require a full replacement. If your sewer pump is aged or showing signs of heavy wear and tear, pulling out the old and bringing in the new may be the long-term solution you need. Don't deal with constantly failing sewer pumps that are costing you an arm and a leg to continually treat. We also provide a quality water heater repair and installation service for people and businesses within the greater Dayton area.
Dayton Plumbing Service Areas
Dayton Plumbing Services provide a complete range of services across the entire Dayton, Ohio region, including the suburbs below. If you are outside the Dayton area we recommend contacting Best Plumbers Club to find a local plumber near you.
Kettering
Beavercreek
Huber Heights
Fairborn
Xenia
Troy
Riverside
Trotwood
Centerville
Piqua
Miamisburg
Springboro
Vandalia
Englewood
Clayton
West Carrollton
Tipp City
Contact A Top Rated Plumber Dayton Ohio For More Info
When you need professional plumbing services, it shouldn't be a hassle to get on the phone with the right people, this is why we bring you a clear and accessible method of contact that is always available to you. No matter the Dayton plumber services you're calling in for you can rely on our friendly and knowledgeable professionals to be there to provide you with the information you need regarding services, or to direct the right experts to your home in the event of regular and emergency repairs. When you choose to call our Dayton OH plumbers offices and speak with a local Dayton Ohio plumbing consultant you can rely on us to treat that call with value and respect.
info@daytonplumbingservices.com