You know that when it comes to blocked drains, you need to take care of them as soon as possible. Dayton Plumbing Services is one of the most reputed companies in this field, and we're the experts when it comes to drain cleaning in Dayton, Ohio.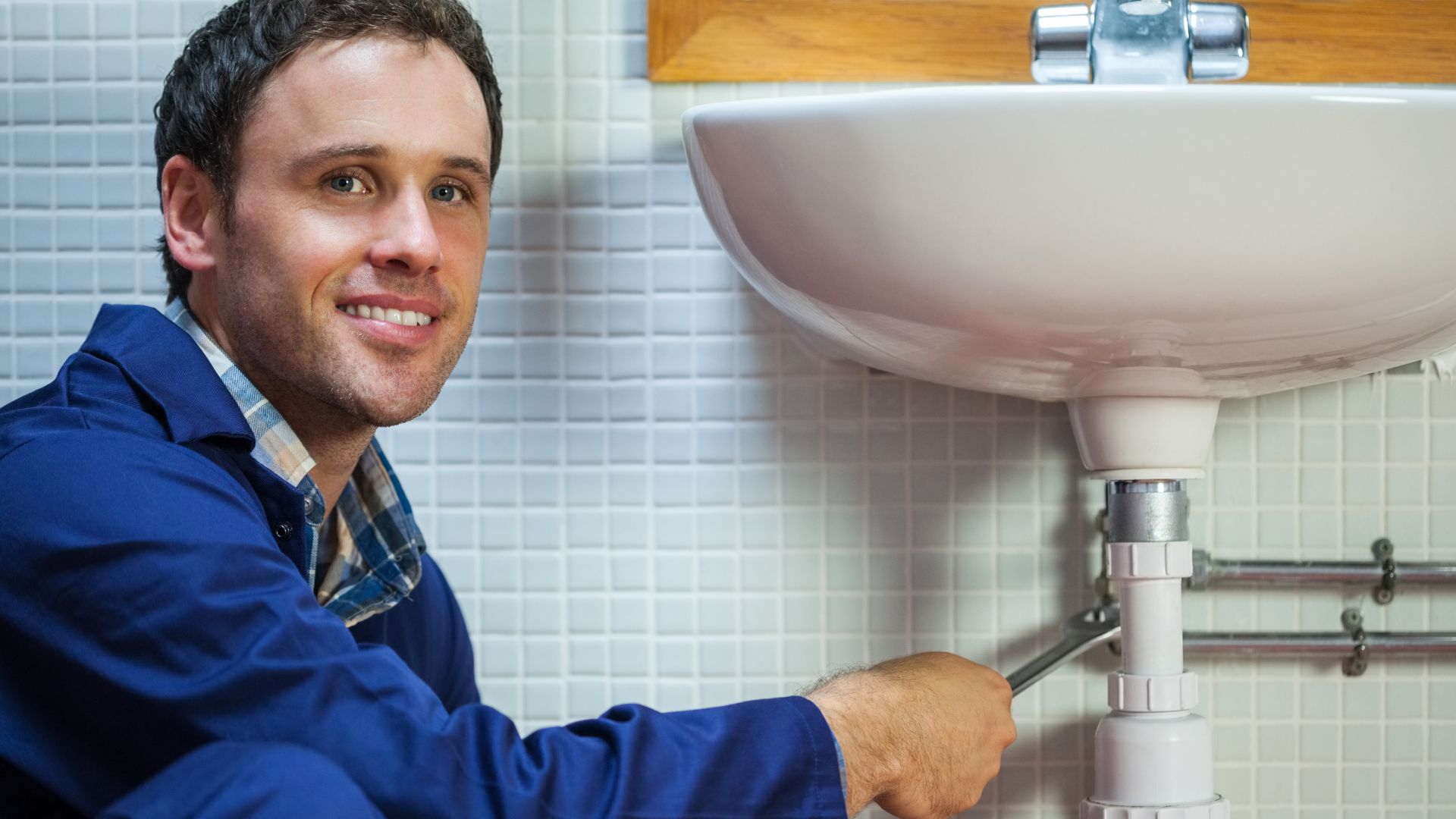 Every homeowner at some point has dealt with a blocked drain, it's almost a right of passage when you own your own plumbing system, yet it doesn't make it any more enjoyable to deal with. When you find yourself standing there staring at a water source that should be removing water, only to see it still standing there calmly, or worse, backing up into your home, getting the right professional assistance should be easy and accessible, which is where the professionals at Dayton Plumbing Services come in.
Tubs, Sinks, & Toilets
Probably the most common areas when it comes to backed-up drains, from showering to trying to flush an item that really isn't meant to be flushed you can find yourself dealing with a draining issue pretty quickly and requiring the right help even faster. When you find yourself in the uncomfortable situation of your water just sitting there when it should be removed, you can count on a Dayton plumber that we bring to your home.
Pipe Cleaning
In some cases, an obvious physical blockage isn't the culprit behind your draining issues, and can in fact be a build-up that has accumulated over long periods of time in your drains. This is most common in kitchen and bathroom drains, where particles and oils build up over many years to form a solid block in your pipes. When you find that this is the case in your home, getting the right treatment will yield you the best results. One of our Dayton drain cleaning experts is here to bring you just those offerings, and to bring back your means of flowing effective fresh water.
Snaking
One of the most common treatments for build-up in your pipes is snaking, using specialized flexible metal coils that work their way into your pipes, and then rotate to clear the messes out. This is great if you have a rather large obstruction in your home, and takes less time than trying to use an over-the-counter chemical fix. If loose hair and other build-up is your issue, then choosing to have your pipes snaked by Dayton sewer and drain cleaning professionals can be just the ticket to your water's freedom within your Dayton home.
Water Jetting
Another effective form of drain cleaning is water jetting, this is carried out by using a blast of highly pressurized water through your drains to blow out blockages and free up your pipes. The best aspect of this particular service is that it only relies on water itself to be the method of cleaning, making it a green choice when it comes to clearing a blocked drain. With the right services and know-how, you can be sure that placing a call to one of our Dayton Ohio drain cleaning experts will have your issue fixed quickly, and have your drains working to their full intention again in no time.
​Top Rated Drain Cleaning Dayton Ohio Locals Trust
For quality and value assurance contact our plumbing repair company today. Don't be shy give us a call and let one of our local plumbing professionals help you out.
Dayton Plumbing Service Areas
Dayton Plumbing Services provide a complete range of services across the entire Dayton, Ohio region, including the suburbs below. If you are outside the Dayton area we recommend contacting Best Plumbers Club to find a local plumber near you.
Kettering
Beavercreek
Huber Heights
Fairborn
Xenia
Troy
Riverside
Trotwood
Centerville
Piqua
Miamisburg
Springboro
Vandalia
Englewood
Clayton
West Carrollton
Tipp City
Contact A Top Rated Plumber Dayton Ohio For More Info
When you need professional plumbing services, it shouldn't be a hassle to get on the phone with the right people, this is why we bring you a clear and accessible method of contact that is always available to you. No matter the Dayton plumber services you're calling in for you can rely on our friendly and knowledgeable professionals to be there to provide you with the information you need regarding services, or to direct the right experts to your home in the event of regular and emergency repairs. When you choose to call our Dayton OH plumbers offices and speak with a local Dayton Ohio plumbing consultant you can rely on us to treat that call with value and respect.
info@daytonplumbingservices.com